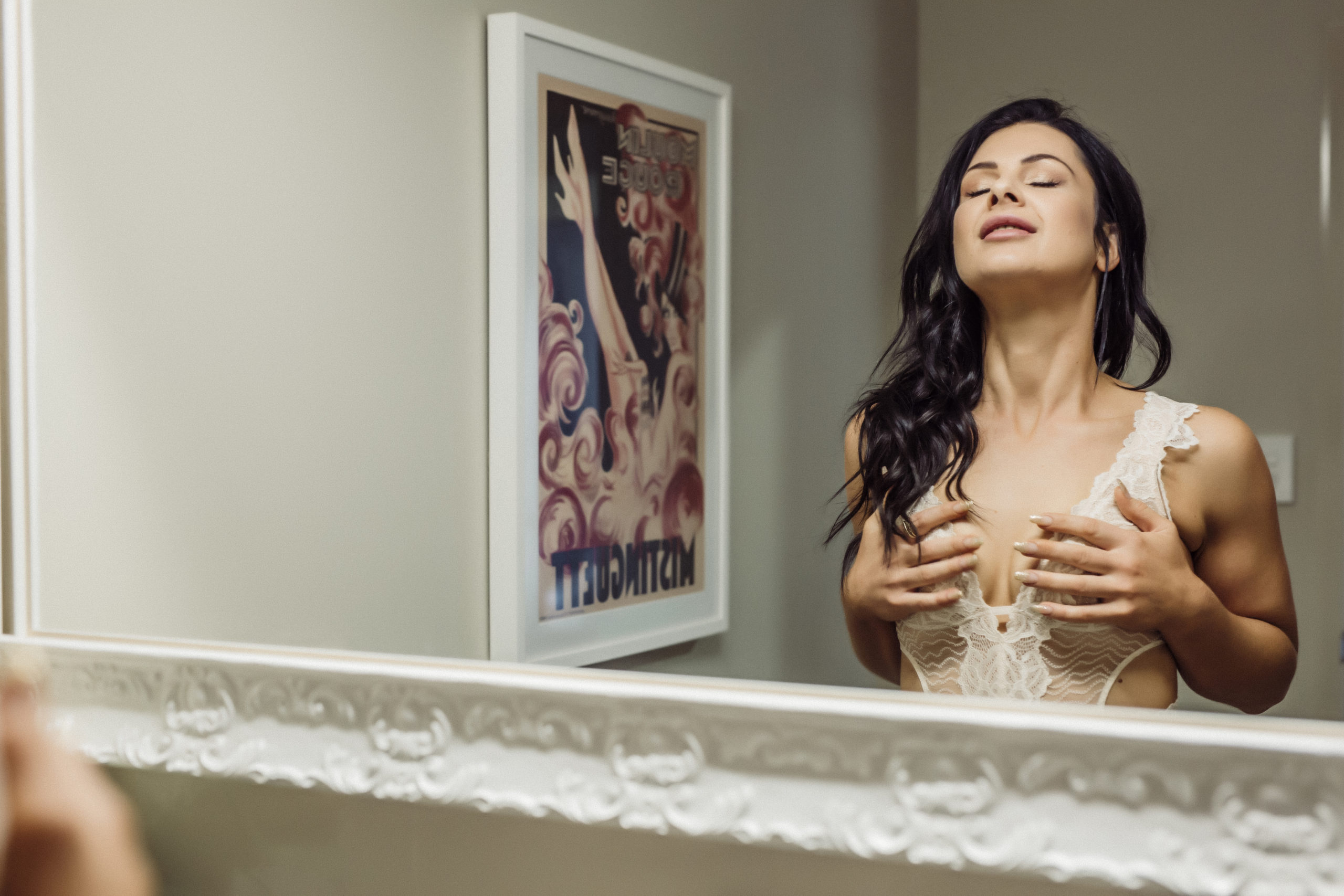 08 Mar

6 Reasons Why A Glamour Shoot is Empowering

6 Reasons Why A Glamour Shoot is Empowering.

How will a Glamour Shoot Empower You?

These following testimonies are the responses I hear from women when they reflect on their boudoir or glamour shoot. 

" My photoshoot changed me and the way I feel about myself" -K

"You feel alive, fierce and powerful" – J

"I can't believe how confident and empowered I looked and felt afterwards." – P
A glamour shoot is empowering, it is a unique experience that boosts your confidence, self-worth, and self-expression. For many women, a glamour shoot is so empowering, it changes their life (yes, they tell me this!)
Ladies come to me for glamour and boudoir photography in Brisbane for many reasons, including wanting to: 
Have a breakthrough in self-expression

Work on their self worth and confidence

Spoil themselves and celebrate self-love, or

Give a sensual gift to their partner
What do you want a breakthrough in?
I could write for hours on the benefits of a boudoir and glamour shoot and how empowered women feel. Let's just focus on 6 reasons why a glamour shoot is empowering.
Use your glamour shoot as a platform for self-expression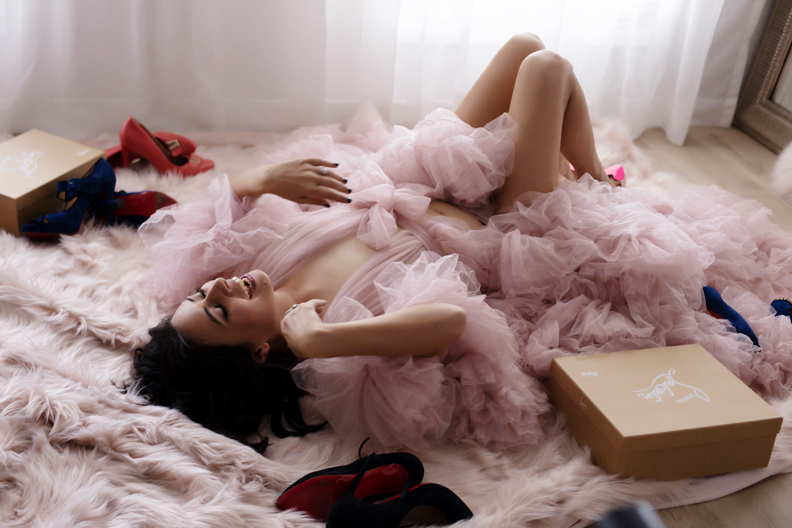 Our brain is hardwired to want to be safe and be part of the tribe. This makes us seek the familiar, stay quiet, and want to fit in with the crowd. If you've found this post, I know you're seeking something more. Do you want to break free and express yourself?
A boudoir or glamour shoot is the perfect platform for self-expression. You have the stage and you're free to express yourself in whatever way you like. It's a judgement-free zone. A glamour shoot is all about owning who you are and celebrating what makes you, you. Be brave, be strong, and be you. 
"[I] felt genuinely beautiful, elegant and sensual." – H.
Celebrate the body you have now and what makes you, you
It's so easy to get caught in the 'when I look like X, then I'll feel enough/do that thing I always wanted to do'. Perhaps you're daydreaming back to your early twenties thinking 'I wished I looked like that again' or scrolling through Instagram thinking 'I wished I looked like that'. Honey, I'll stop you right there. Comparing isn't healthy and does us no good. Do you really want to wait for 'someday' to own your space? All we ever have is now. You are gorgeous, just the way you are Queen! 
Having a glamour shoot or boudoir photoshoot is all about celebrating the body you have right now. A glamour shoot is all about celebrating your uniqueness and what makes you, you. Trust me, it will be an empowering experience and it will be a breakthrough moment for you in embracing yourself. You may even surprise yourself with your own beauty! I find that the hardest & the most rewarding thing is to not compare ourselves to each other, I mean, how can we compare ourselves when no two people are the same? And God wouldn't that be boring! 
A little message from Xaviann who really stepped out of her comfort zone & changed her whole outlook about herself & her life because she took the leap & looked at how the 6 reasons why a Glamour Shoot is Empowering would help her believe & accept that she is a total Babe, just the way she is.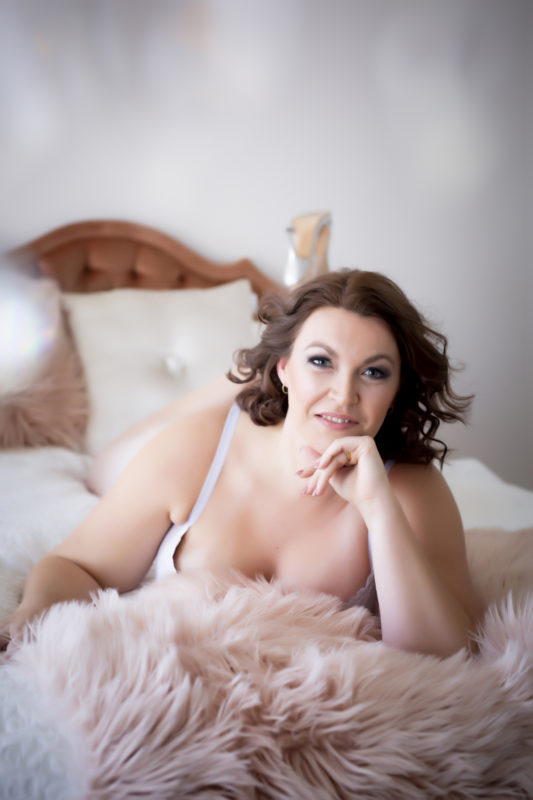 "As a woman who has grown up in a society that markets women looking a certain way, I never thought for one minute that I would ever look at a photo of myself and love it. And by love "it", I mean actually love it wholeheartedly! This is exactly what Jodie has done for me & I will never be able to thank her enough! When I look at the photos I see someone I have never seen before. Someone that my husband has seen for years and has always said looked amazing, yet I never believed. I believe I've always been a confident person in some aspects of my life, however, this journey has just added to it 10 fold. If you are on the edge and debating a shoot please take that leap." – X. 
Get out of your comfort zone
"The comfort zone is a psychological state in which one feels familiar, safe, at ease, and secure. You never change your life until you step out of your comfort zone; change begins at the end of your comfort zone" – Roy T. Bennett. Let that sink in for a moment. Comfort zones are not breakthrough zones. The journey to changing your life starts with being brave and being willing to take yourself on. Furthermore, remember the last time you did something that you never thought you would do… How did you feel after that? Was it relief, euphoria, elation, joy, pride, excitement, confidence that you did it? Or was it all of those things. There is a certain kind of feeling you get when we achieve something that we thought was out of reach. Sometimes is just the fear of the unknown that scares us & so once we know it's not all that scary, it helps us to take the leap. I guess that's where reading some of the reviews comes in to it & reading as much information as you can to make an educated decision for yourself. It will still be nerve-wracking, but that would be weird if it wasn't right? 
A glamour photoshoot is an exciting and empowering experience that you'll thank yourself for. You'll feel strong, brave, and powerful. Many women I speak to share that their photoshoot is so empowering, it changes their life. 
"You will walk out with a new appreciation for yourself and a confidence you never knew you had." – S.
Boost your confidence with a Glamour Shoot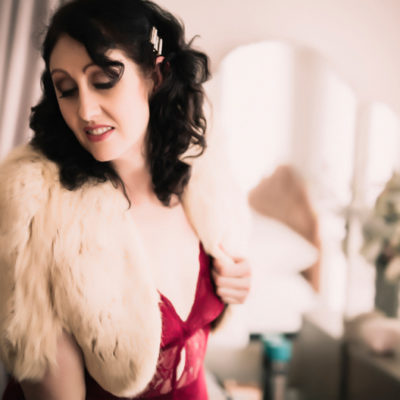 We're in the middle of a self-esteem crisis. It's a new world where perfectly collated Instagram profiles with flawless models and social media influencers are the norm. No wonder we're feeling so down on ourselves! You're not alone and it's completely normal to feel this way. The good news is, you don't have to stay with those feelings. You can unleash the confident, self-loving, powerful Queen that is inside you. 
If I had a dollar for every time a client said that the photoshoot boosted their confidence, I'd be in the Bahamas! A glamour shoot is all about owning who you are and celebrating what makes you, you. It's your time to shine and embrace your body. Stepping out of your comfort zone will give you this new, bold energy. If you want to boost your confidence, a boudoir or glamour shoot is definitely for you! 
"My self-confidence has risen, it has made me believe in myself again and the laughter and smiles have been the best medicine." – D.
Spoil yourself and practice self-love by having a Glamour Shoot
According to the Brain & Behavior Research Foundation, 'self-love is a state of appreciation for oneself that grows from actions that support our physical, psychological and spiritual growth'. Self-love is something we all need to actively work on. You can do this by being kind to yourself (time to catch that negative self-talk), prioritising yourself, and giving yourself a break from self-judgment. You are loved. You are enough.
It's time to treat yourself babe! As women, we often spend a lot of energy caring for others and forget to give ourselves the care we need. Take a break from working hard and focus on yourself. A glamour shoot is a perfect way to practise self love and spoil yourself (you deserve it). 
"Prepare to be pampered and treated like a princess because this is an experience like no other!" – L.
Surprise yourself with your own beauty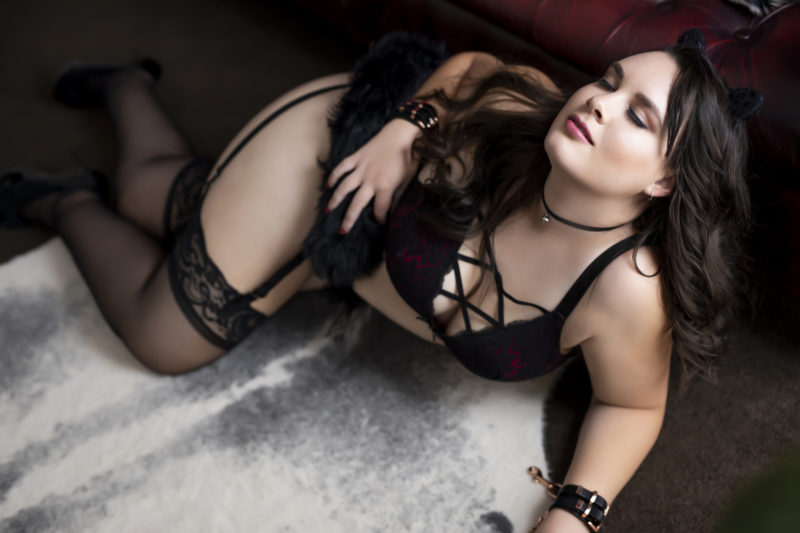 When you look at yourself every day in the mirror, you get hyper-focused on your 'flaws' and lose sight of your own beauty. You just see the same person you have seen all your life, in fact, have you ever thought about it for a minute- You are actually not seeing what everyone else sees, you are seeing a reflection, a mirror image of what everyone sees. This is where having gorgeous photos to remind you of the best version of yourself is something that can be priceless & life-changing. A glamour shoot will change the way you see yourself, you will actually finally see yourself as other people see you. You'll be pleasantly surprised and see yourself in a new light. The photos are wonderful memoirs of how amazing, dazzling, and strong you are. 
There's a certain magical moment when you see your photos for the first time. It's a "Wow, I look amazing! I can't believe I never saw that." moment. When you start focusing on your beauty, the whole picture, you will start to realise what your loved ones are seeing. There will be that "aha moment", that unlearning moment, of focussing on the bits you love, rather than on the bits you don't. This is the magic of a glamour shoot.
"I kind of got to see myself as everyone else did. People give us compliments all the time don't they, but we never truly believe them half the time. Seeing myself in my photos I thought oh actually maybe they are telling the truth. I gained the confidence to just wear what I like." – J.
Are you ready to self-express, boost your confidence, get out of your comfort zone, celebrate your uniqueness, spoil yourself, and surprise yourself with your own beauty? Let's celebrate together those
6 reasons why a Glamour Shoot is empowering.
Find Out More About An Empowering Boudoir or Glamour Shoot Click Here