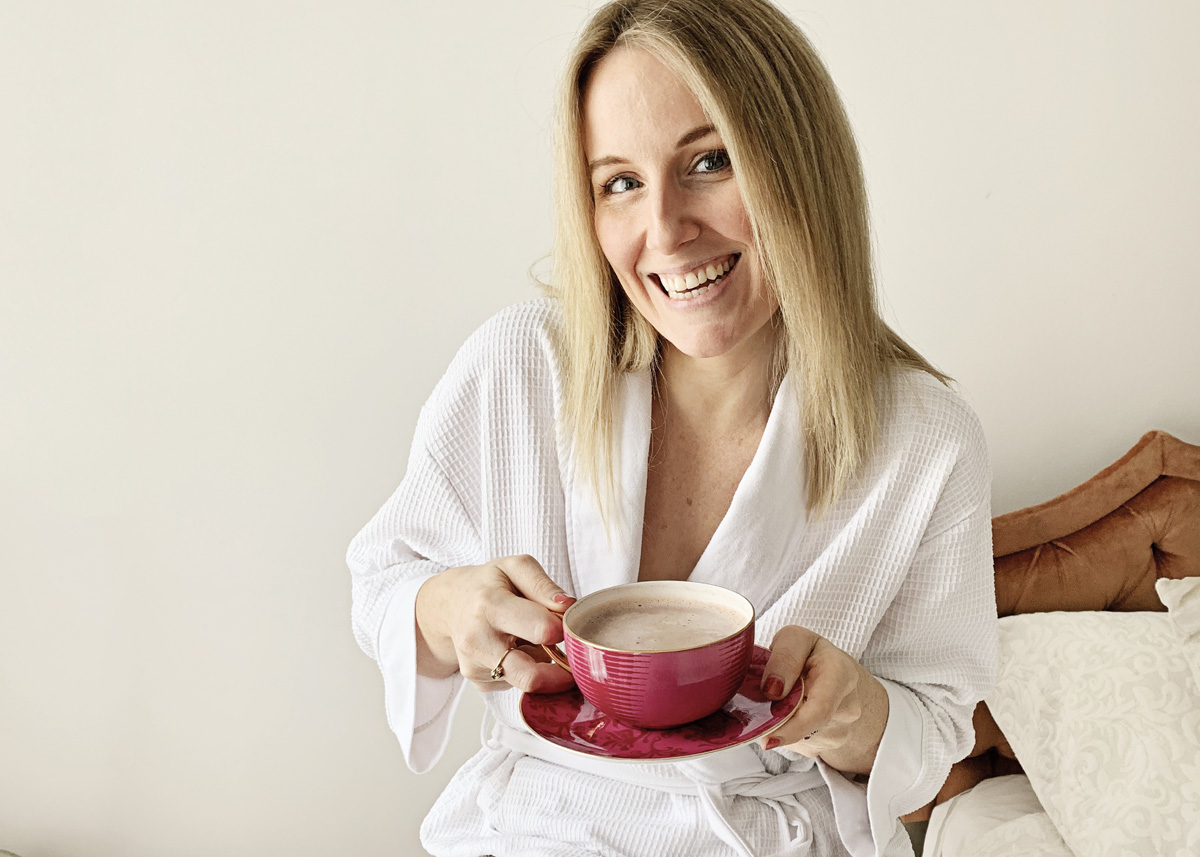 14 Dec

Belinda Love's Boudoir Shoot.
We had Belinda Love in the studio today. As always we had lots of laughs, reflection and positions you never thought you would ever be in. Of course I loved seeing Belinda Rygier transform throughout the shoot by becoming more comfortable and trust me in what I was getting her to do. Chin out and down, drop that shoulder, arch your back. Haha anyone who has had their photo shoot with me, will know what I am talking about wink wink. I guide you and pose you to look your absolute best and absolute sexiest. Trust me, I know what that looks like. 😉
We had a theme today that we followed, except for the Santa theme, lol. So we went through & visualised the 5 languages of love which I can't wait to share. This is Belinda getting ready to have her makeup and hair done. Loving her beetroot Latte on coconut milk in her limited edition T2 tea cup. Yummy.
Pampering you at your Boudoir Shoot, is something I pride myself on, you will feel so special and will love every minute. One of my favourite things, is doing your Hair and makeup! I absolutely love seeing the transformation, I love the reaction, I love our interaction. This is where we chat, drink Bubbly, have nibbles and listen to some gorgeous relaxing music usually by Diana Krall. I am sure all my ladies are feeling a little more relaxed by the time we start the shoot.  Now that you are looking Fabulous let's start your Boudoir Session. Oo la la.
To Be Continued….
So Belinda Love is a Love Coach, she specialises in self-love, couples love and the dating game & Air Your Dirty Laundry to name a few. She was on the 2017 Batchelor with Matty J! I knew Belinda Love before she went onto The Batchelor with Matty J, so it was so exciting when I realised she was going to be on it!!
Check her out on Facebook or Instagram she is loads of fun and has a lot of love to share.
https://www.facebook.com/belindalovecoach/?ref=br_rs