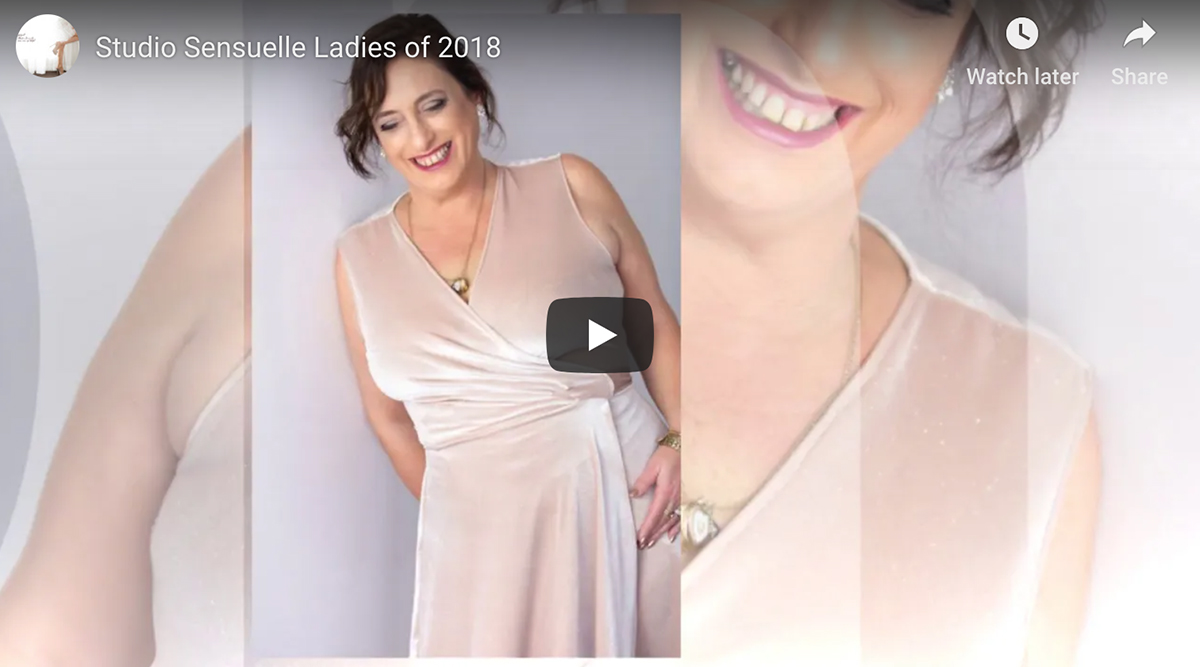 22 Dec

Celebrating my Beautiful Ladies from 2018.
What a Year! 
I am so humbled that these gorgeous women have trusted me to take beautiful photos of them. We have formed bonds and friendships and I just love each and every one of them for so many reasons. I believe they have helped me grow as a person and have inspired to me daily. The strength, the brilliance and the passion of these women blows me away.
We have such a diverse range of women who have come to have their Boudoir Portraits done, from mothers and wives, to single ladies who want to rediscover themselves again and see that they are valued and beautiful & not what their ex spouses made them out to be. We have also had women who have gotten to an age where they are happy with their bodies and where they are and wanted to have some gorgeous photos of themselves to remember this time in their life. There has been so much to celebrate and I am so happy to be able to help these wonderful ladies see their beautiful again. Yay makes my heart sing!
I hope you all enjoy the many beautiful faces in my 2018 video summary of what was a very interesting year which will set up next year to be an awesome 2019. I hope you all remember how important it is to be grateful for the little things and that it is all in your mind! Get out your gorgeous photos and remind yourself that you are an amazing creation, you are you and you only, you are unique and that is what makes you fabulous. Some people will never understand you & thats ok, but the people who do, will be with you forever and have your back and think your beautiful no matter what. Stick with those ones, they, my darlings… are your tribe!
WISHING YOU MUCH LOVE AND HAPPINESS OVER THE SUMMER HOLIDAY PERIOD AND INTO 2019!
LET'S ALL SMASH IT OUT OF THE PARK WITH OUR GOALS AND DREAMS!
DREAM BIG MY BEAUTIES, WHY NOT!!
Stay Fabulous
&
Wishing you a Merry Merry Christmas to you all and your families.
Jodie  xxxxx
Here are what a few ladies have said about their Boudoir Experience with Studio Sensuelle.
Danielle has had a full on year!
She has lost over 70kg, had an operation to remove excess skin and so many other milestones and hurdles that we will cover in her own blog soon. However, everything is coming together now, with her new job in the New Year, her new found confidence and love for herself and her new body. woohoo honey!! You've got this!
What Danielle, sent me after her shoot-
Thank you so much for today. I walked away feeling excited and feeling really pretty! Which isn't normal for me :-). I'm so keen to see your creations and even Ben mentioned I was glowing today when he saw me.
And after Danielle saw her Beautiful Photos-
Thank you so so much for everything today! 
I am truly in awe of how much you turned my pumpkin into princess and this is something I will forever be grateful for. I have spent my entire life seeing the best in others no matter what and I've always overlooked myself and undervalued my own worth. You made me see today, that I am worth more then my self doubt and that the perspective on myself is not always as flawed as I thought x Thank you for showing me my beautiful!
Awe 🙂 🙂 🙂 I can't even tell you how good it felt to see you shine on the day of your shoot & then to see you today loving yourself sick! Was so awesome!!! Love it so much! You must know now how fabulous you are now and every time you have doubts you will be able to look at your photos and be reminded of just what a gorgeous girl you are. And you totally said it there, that we see in others what we need to see in ourselves! Sometimes it takes a while but damn, how worth it is it. Hold your head high babe, I so can't wait to see how you grow from this experience. Be kind to yourself and look after you first. xxx . I will share Danielle's story in a future Blog post for sure very soon.
Peta wanted to celebrate her recent weight loss journey and get some photos done for her main man. We had a blast. And she pulled on her super hero outfit to go that extra mile! It was awesome fun.
What Peta said after her experience-
Want to love yourself more, feel fabulous and have fun doing it… Jodie at Studio Sensuelle will help you do just that.
Jodie's attention to detail makes the whole experience comfortable, relaxed and most of all exciting!!
Thank-you Jodie for your genuine, kind approach to making sure I was happy with my gorgeous memories, that I will treasure always!
Spoil yourself…you will be glad you did!
Awe thank you beautiful lady! What a fun time we had playing sexy Supergirl! Hehe. I am so happy you had a fabulous time and love your gorgeous wall art and albums of course the sneaky Peep Show too! What a lucky man you have there. xxx
Introducing Rachel, She needed some head shots done for her new Real Estate business,  but I thought she needed a couple of glamour photos thrown in for good measure, well the results were gorgeous! She told me she had never liked having her photo taken.. until now. xx
Thank you Rachel for your lovely testimonial.
Jodie is amazing. I hate having my photo taken I will avoid it however I needed to have photos done for my work and so I reached out to Jodie.
Jodie is so warm and inviting and her studio is amazing I totally felt at ease straight away. I have just seen my final photos and they are truely beautiful. Thank you Jodi from the bottom of my heart you made me look beautiful and I truely love my photos.
Thank you so much Rachel, it makes me so happy that you love your photos. 🙂 Thank you for your lovely words. You are such a beautiful human. Looking forward to seeing you succeed in your business. xx