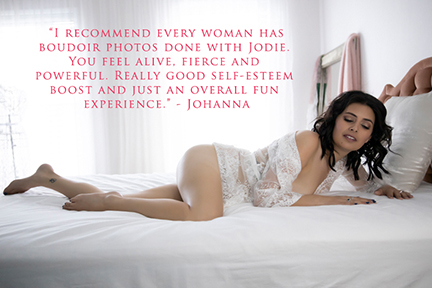 22 Apr

Shattering The Negative Self-Talk & Excuses – Why You Deserve A Studio Sensuelle Boudoir Photoshoot
Shattering The Negative Self-Talk & Excuses – Why You Deserve A Studio Sensuelle Boudoir Photoshoot
A boudoir photo shoot can be a breakthrough moment in shattering the negative self-talk. When we get nervous or confronted about doing something out of our comfort zone or taking time to develop ourselves, we make excuses and get absorbed in our negative self-talk. Sometimes life is busy or we're not where we'd like to be physically or financially, but these are really things we hide behind because most people don't like change.  I get that. But don't you want to feel confident? Don't you want to feel alive? Don't you want to live your best life? Only you can make the decision to take that next step. The Negative Self Talk that is stopping you from living your best life can be flipped as you strut your stuff out of your comfort zone into lingerie and fishnets in your Boudoir Shoot! Ask any women who have had one with me. I bet they will say it was the best thing they ever did & they wished they had done it sooner. 
Sometimes that little negative voice that "mean girl" in our head gets the better of us and is in the way of us getting out of our comfort zone. The comfort zone is safe and familiar, hence we seek it. Really, life begins at the end of your comfort zone. We've lived with this self-talk our whole life and it's so familiar, we take it as truth. But we don't have to listen to the negative self-talk. We can challenge what it says like we would if a friend was saying their negative self-talk out loud to us. We are so good at listening to our friends & offering our support or advice, but snapping out of it ourselves is a whole other story. It takes a positive mindset, knowing what you want & working towards wanting to make changes.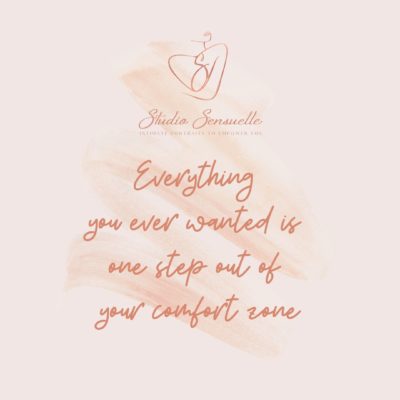 I encourage you to not let these circumstances or your negative self-talk stand in the way of you having an empowering and nurturing boudoir photoshoot. Every woman I talk to is beyond grateful for their boudoir photoshoot experience and some even say it changed their whole life.
Let's break down the negative self-talk and excuses: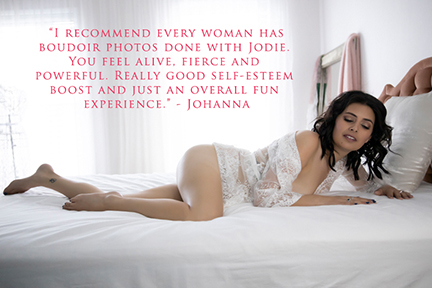 "I'm not happy enough with my body to do a Boudoir photoshoot"
It's so easy to get caught in the 'when I lose another 5kg, then I'll feel enough/do that thing I always wanted to do'. Perhaps you're daydreaming back to your early twenties thinking 'I wished I looked like that again' or scrolling through Instagram thinking 'I wished I looked like that'. We're in the middle of a self-esteem crisis. It's a new world where perfectly collated Instagram profiles with flawless models and social media influencers are the norm. No wonder we're feeling so down on ourselves! You're not alone and it's completely normal to feel this way. The good news is, you don't have to stay with those feelings. It's time to run your race & forget about comparing yourself to anyone else or to your 20-year-old self, no one will be you, you can't go back in time & you will never be like anyone else, that's what makes you unique & human. Comparing yourself is wasted negative energy. If only you could feel admiration for that other woman you "admire". Just like in our group, it makes me so proud to see women commenting with beautiful uplifting comments instead of saying "Oh I wish I looked liked that". I feel this is can be an uncomfortable statement for many, as we all know you will never look like that because it is not you. So again wasting energy on something you can't change. Being happy & content with yourself is not a snap your fingers kind of thing, however, we have to work on it each day. So don't be hard on yourself, we are all working through it in one way or another. The old saying we all want what we can't have. Being grateful for what we have & having admiration for what we don't, is a more positive way of looking at things & will make you feel better about things believe me. Happy vibes create more happy vibes.
Often the thing that is holding us back from taking action towards a breakthrough is the way to the breakthrough itself. If you want to learn to love your body, you need to challenge the negative self-talk and take actions towards loving your body. A boudoir photo shoot will change the way you see yourself. You will actually finally see yourself as other people see you. You'll be pleasantly surprised and see yourself in a new light.  Plus, a boudoir photoshoot is a perfect way to practise self-love and spoil yourself, because damn it, You Bloody deserve it!!! Every woman deserves to feel beautiful in their own skin right now exactly how they are. Often seeing yourself looking smoking hot will give you a definite feeling of confidence because you think back to seeing those women you "admire" on Instagram & you now have a photo of yourself that you love & can visualise that you are a beautiful human, just like them after all. 
Women of all different shapes, sizes, backgrounds, sexualities, styles and personalities approach me wanting a breakthrough in confidence and owning who they are. From plus-size boudoir photography to women in their sixties, I see an array of different women come out of their shells and have a breakthrough in loving their bodies just as they are.
"As a woman who has grown up in a society that markets women looking a certain way, I never thought for one minute that I would ever look at a photo of myself and love it. And by love it, I mean actually love it wholeheartedly! This is exactly what Jodie has done for me & I will never be able to thank her enough! When I look at the photos I see someone I have never seen before. Someone that my husband has seen for years and has always said looked amazing, yet I never believed. I believe I've always been a confident person in some aspects of my life, however, this journey has just added to it 10 fold. If you are on the edge and debating a shoot please take that leap." – Xaviann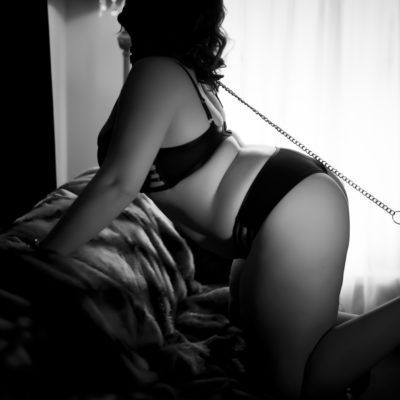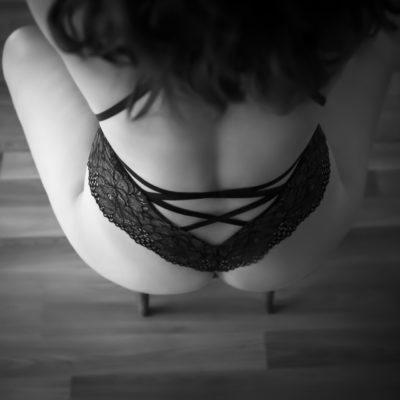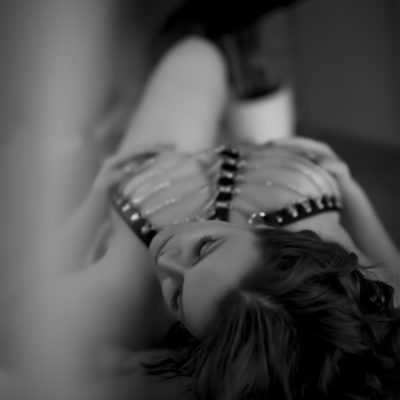 "I don't think I'm confident enough to do a Boudoir photoshoot yet"
This is the very reason to do a Boudoir Shoot! Negative experiences can happen to us when we are young, or more recently that make us be quiet and reserved, lose our confidence & our worth; often as we want to avoid looking bad or getting hurt. The good thing is that confidence is still in us, waiting to be unlocked again. We really do tend to focus on negative thoughts, we remember them & are affected by them more deeply. Think of a time where you felt really amazing & someone complimented you. Now think of a time when someone made you feel worthless & not good enough. I bet it is easier to find the latter. This is the type of thing we need to work on, all of us. Focussing on being happy with ourselves & not letting someone else's opinion affect us. Easier said than done, right. It is something we do need to unlearn. But you can start by making a list of things you love about yourself, that you are proud of & that makes you, you. Ask your friends what they like about you. Start small, as it won't happen in a day,  but starting small & learning to love yourself a little more each day, you will find that no matter what anyone says to you, only you can allow that comment to hurt you, you will start to realise more & more that no one else's opinion matters except your own because you are ok being you. Have the conversation with yourself if this ever happens & I hope that it doesn't. But say to yourself, "What the fuck are they talking about? I am an amazing Queen! That's one person's opinion and it definitely is not mine!"  Once you get to this point babe, and you do it enough to truly believe it, you will fly to new heights and become the best version of yourself.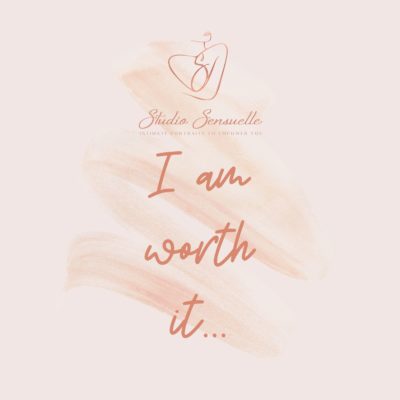 But again, the thing that holds us back from taking action is the way to the breakthrough itself. If you truly want a breakthrough in confidence, it will take leaning into it and doing something you haven't done before. Small steps remember. Stepping out of your comfort zone in a boudoir photo shoot will give you this new, bold energy. There is confidence in all of us. Doing a Boudoir Shoot can be quite daunting, but just think of how exhilarating it will feel once you have done it. This will definitely start you in the right direction of gaining back your confidence, not only will you feel amazing for doing something outside of your comfort zone, you feel a shift in your vibe, in your demeanor, in your inner strength & belief in yourself.
A boudoir photo shoot is all about owning who you are and celebrating what makes you, you. You have the stage and you're free to express yourself in whatever way you like. My studio is a safe judgement-free zone where you can be vulnerable, try new things & just have the freedom to be yourself. Confidence is one of the most common benefits I hear from women who have done a boudoir photo shoot with me. From the moment I show you a sneak peek on the back of the camera, I will the difference in you, I love that moment so much!!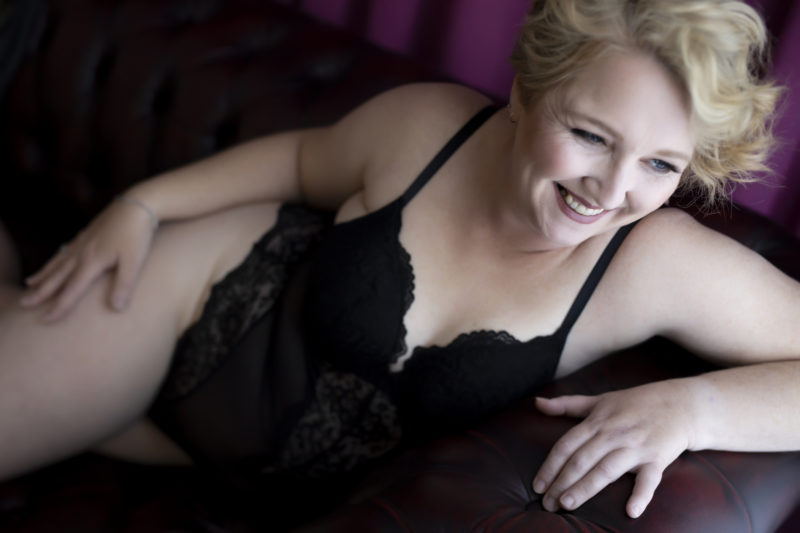 "After a shoot with Jodie, you will walk out with a new appreciation for yourself and confidence you never knew you had. The photos are natural, sexy and worth it. You are amazing ladies, take some time out to see your true worth." – Sarah
"I don't have the money to do it"
Let me level with you. Not many people have money lying around to just spend aimlessly on investing in themselves. Women seem to feel more guilty about spending money on themselves too, am I right? The bills, kids/furkids, significant other come first, I get it. But what do they say on the airplanes before you take off, "Adults put your oxygen masks on first, then place your mask on others… Think about that for a moment…. If you are alive or feeling alive ( in this context) you will be more beneficial for your family/friends, you will be more present, more fun, more active and more positive. If you are feeling happy within yourself, the vibes in your home will be happy. Spending money on your self-worth and wellbeing should not be a luxury like we are made to believe. If you truly believe in a product or service has a justifiable value to us, then the cost becomes worth it. Just like people who enroll in self-development courses or a personal trainer, a boudoir photo shoot is an investment in yourself. I think that if you really value something you make it happen. 
A boudoir photo shoot is an empowering experience that boosts your confidence, self-worth, and self-expression. For many women, a boudoir photoshoot is so empowering, it changes their life! (yes, women tell me this!).
Logistics-wise, Studio Sensuelle makes it so easy for every woman to have an experience like this, I have various payment plans if that works better for you. All you need to do is pay the deposit and we can sort out the rest together. Our most popular way to get all the photos you love without compromise is the use of "The Boudie Bank". This is a prepayment plan. Imagine how good it will feel having most of your album paid off when you come back for your ordering session. This is such a great feeling for my ladies. You deserve to not have to limit yourself in what you want to get for yourself & what will make you happy. 
Bonuses for booking 6-12 mths in advance-
Give you something exciting to look forward to

having time to buy the lingerie you want for your photo Shoot

You can have your Dream Album paid off before you even do your shoot!  

No set amounts for payments before your shoot, pay as much or as little as you like.
Bonus credit when you pay at least $500 into the Boudie Bank prior to your Photo Shoot
Having an empowering, life-changing boudoir photoshoot is for every woman! If you can afford $50 a week, you can do this!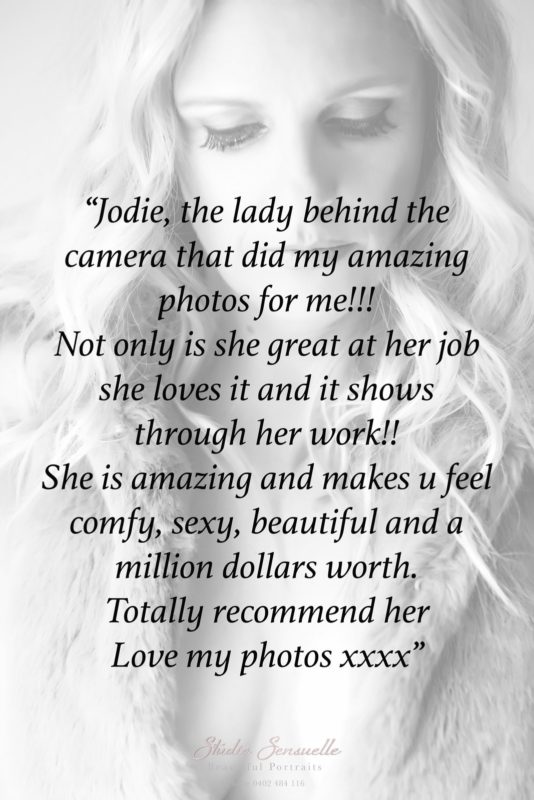 "I don't have time to do a Boudoir photoshoot"
As women, we often spend a lot of energy caring for others and forget to give ourselves the care we need. This is a sign that it's time to take a break from working hard and focus on yourself.
A boudoir photo shoot is a perfect way to practice self-love and spoil yourself (you deserve it). 
As mentioned you can book a shoot months in advance so you can do whatever you need to do to have life organised for a day while you treat yourself.
Having a date in your calendar for your boudoir photo shoot is exciting to work towards. You'll be counting down the days! So there are no excuses really,
it's really a matter of do I want to do this or don't I, do I deserve a Boudoir Experience like this?  HELL, YES YOU DO! So what are you waiting for?
I am here for you to talk to anytime. Message me, email me, book a phone call. I want you to feel amazing about yourself right now, let's change your life, your energy, your vibe NOW!! 
There is no better time than now to take that first step! 
Ladies, there is absolutely no reason for you to put this experience off, whether you are married or on your own, this experience is for you, it is especially for if you are feeling overweight, underweight, not pretty enough, gone through a physical or mental transformation, you've lost yourself after having kids or have been lacking the confidence to love yourself. Stepping out of your comfort zone with me by your side will allow you to "Love yourself Sick" Let me show you how beautiful you & lets's get you living your best life without worrying what anyone else thinks.
YOU DO HAVE THE TIME TO TAKE CARE OF YOURSELF, YOU CAN AFFORD TO DO THIS FOR YOURSELF, YOU ARE BEAUTIFUL RIGHT NOW.
"THIS IS NOT A NORMAL PHOTO SHOOT."
I tell you what, if you have read all the way here and you mention this little phrase "I want to Love myself Sick" as part of the reason why you want a Boudoir Photo Shoot when you press the pink button below  I will give you your session for just $99!  
Are you ready to boost your confidence, get out of your comfort zone, celebrate your uniqueness, and spoil yourself?
Or would you like to book an obligation-free Phone call with Jodie? After speaking with Jodie, I promise you will feel so much more relaxed & confident about having your shoot with her.
Or are you ready to dive in & Book your ideal Shoot date? We can always book in a phone call after.