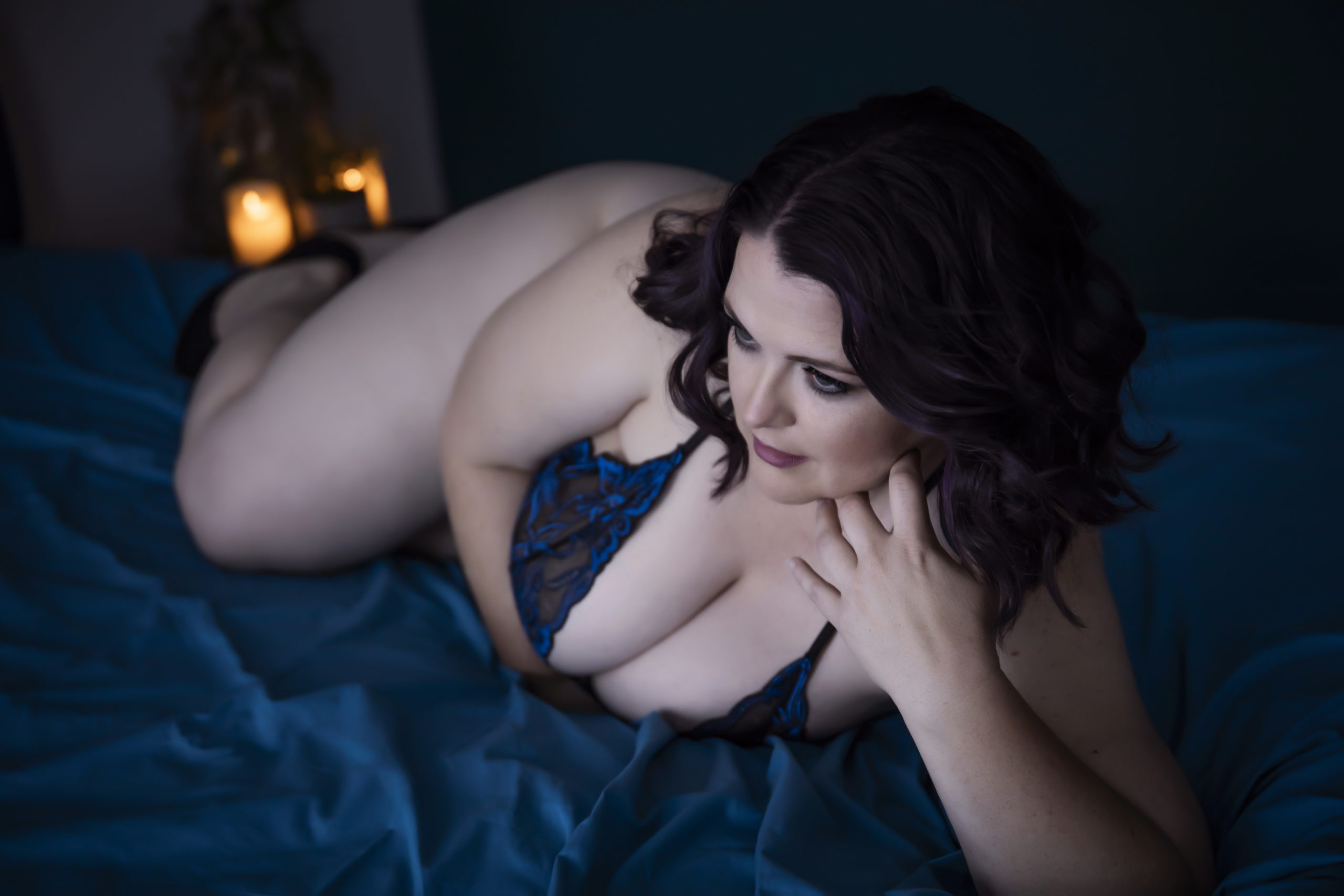 06 Mar

Top 12 FAQ's for Boudoir Photography
Top 12 FAQ's for Boudoir Photography

I get asked nearly all of the top 12 FAQ's for Boudoir Photography – here is one I see alot-
"I'm older than (or not as thin as) the girls on your website, can I still book a Boudoir Photography session & look good?"
Of course! I feel bad that people even ask this question! I have shot with many women of all ages and all sizes. My website, Facebook Group & Instagram all include various body shapes & ages. I am an all-inclusive, Body positive, female Photographer. I can promise, that I will create images to flatter YOU and best show your personality. I believe every woman is incredible and it's my job to show you just how gorgeous you are. You will finally see how your loved ones see you and your confidence will skyrocket. You will see that you are special, important, and fabulous.
Will the photos from my Boudoir Photography Session be on the internet?
I understand Boudoir Photography can be seen as a taboo genre. I will not use your photos online unless you say it's ok! But if you have agreed to a Boudie Call this is part of the agreement and your photos will be used for marketing and advertising purposes, as well as empowering and inspiring other women to do a Boudoir Shoot. Most of my ladies can really see the benefit in sharing their photos and are proud to! It is a massive confidence boost when other women see their photos, it encourages them to 'just do it". Every client I feature on my Facebook page, website or group has given me written permission to post her images from their Boudoir Shoot. If you aren't comfortable with any images being shared, that is completely fine, just let me know! The privacy policy is below.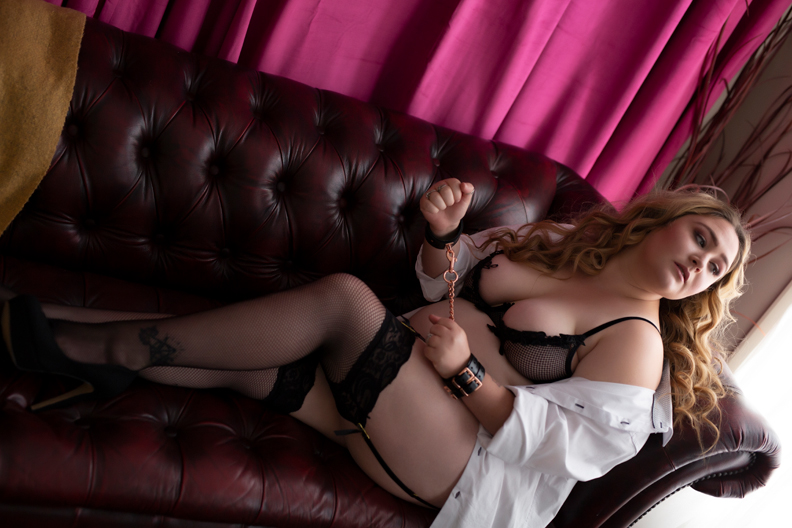 I have cellulite/stretch marks/acne. Can you get rid of that?
In most cases, yes*. Removal of acne, acne scarring, bruises, scratches, stretch marks, unwanted tattoos ( to an extent), and cellulite is part of the retouching process. What I don't do is put your face on someone else's body or 'take off' 10kg. If there is something you feel self-conscious about, we can use posing and lighting to emphasise your best features instead. If you'd like a personalised consultation to discuss this, just let me know. We never remove anything permanent like moles, beauty spots, or scars unless you request it. This is all part of getting to know you at the planning session. We discuss the level of retouching I will do specifically to you, your makeup & your hair etc. But as you can see from my work you will look like you, just a glamourised version of you. I believe you are coming to me for Boudoir/Glamour Shoot & part of my job & the editing process is to give you the most beautiful photos of yourself with a touch of glamour.

Do I bring my own lingerie, or do you provide the outfits?
Having your own lingerie, or learning to buy & enjoying the experience & then having it to wear after your shoot, completes and continues the experience. So yes you will need to bring your own lingerie to the photoshoot. Select outfits that suit your personality and body shape, and complement your skin tone. If you need help with outfit ideas, or you'd like to book a consultation to discuss wardrobe, we can definitely do this. You can get some ideas on Pinterest as well.
I have a small but purposeful clients closet where I have bought some robes & jackets, body Jewellery, cuffs & collars that will compliment your own lingerie. I buy things that you may not ever need to buy yourself but you would like to try it out as a fantasy for your shoot. Soon I will have a giant pair of Angel Wings Like Victoria Secrets! How cool will they be!! I also have a glamorous pink old Hollywood Robe  that is featured on the Home Page slider at the bottom of the page, it is just gorgeous, The specialty wardrobe items like the wings and the robe do incur a small fee to use as they need extra cleaning & are an expensive prop.
If you don't have anything you think is acceptable for your Boudoir Photography shoot, this is the perfect time to spoil yourself with some new pieces. I have links to a few lingerie shops in the Welcome Guide. If you are making the effort to come in for a shoot, you will want to buy at least one or two special sets. It's not everyday you are heading in to have a Boudoir  Session & you will have your photos for a lifetime, so we want you to love what you are wearing in them & of course looking & feeling fabulous.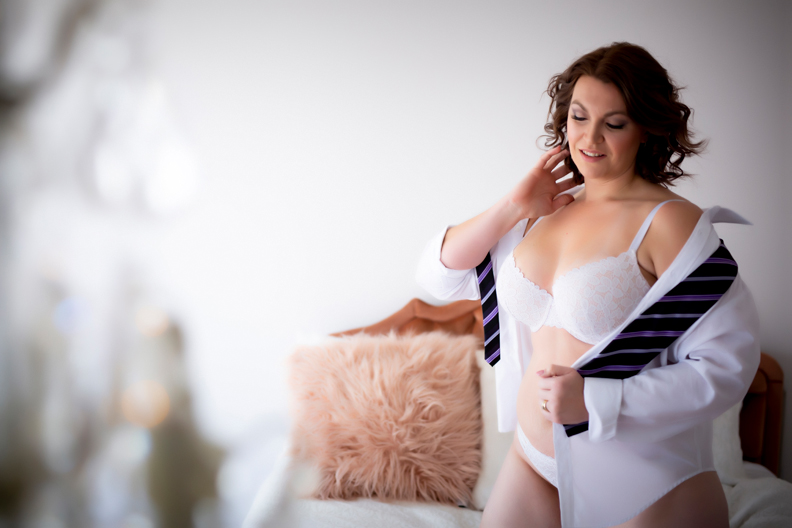 What about hair and makeup, do I do it myself or will it be done as part of my Boudoir Photography Session?
Hair and makeup is complimentary with every session, it is important to know how best to do makeup to get the best out of the photography & guess what, I am your professional Hair and makeup artist as well. All you need to do is wash your hair the night before and arrive with a clean makeup-free face. 🙂 being your Hair & makeup artist, I find it is a really good time to chat & relax before your shoot. It will take anywhere from an hour to 2 hours depending on your hair length & whether you need lashes or not.
Can I bring a friend to my shoot?
For me, I prefer to work one on one with my clients, it can also make you feel more self-conscious & I just don't get the photos I know you deserve. If you must bring someone for moral support, I limit it to one person, they will NOT be permitted to be in the room while I am shooting & it would be a friend NOT your partner. Your partner is only welcome at the time of the makeup & if we are doing a couples shoot. Friends or partners are not permitted in the room after Hair & Makeup has been completed. They will be asked to either sit out the back or in the foyer & not distract either myself or you. This is meant to be a special day just for you, I want your complete attention because I will be giving you directions throughout the entire shoot. I find also because we have met previously you should be feeling comfortable enough with me to have to worry about binging a friend.
I'm ready to book a Boudoir Photography shoot, what's next?
Once you have selected your Boudoir Photography shoot date, paid your session fee on the Booking Calendar, you will receive an email with all the important links and the next steps-we will book you in for your in-person Planning Session. Your contract will be signed & a questionnaire filled out. Having an in-person Planning Appointment & meeting with you is really important to me, by getting to know you, ensures I capture the real you. I want you to feel as comfortable as you can with me. I also want to eliminate any fears as to where to go & what the studio actually looks like. You will also receive an Inner Goddess reading which is always such an amazing extra take away.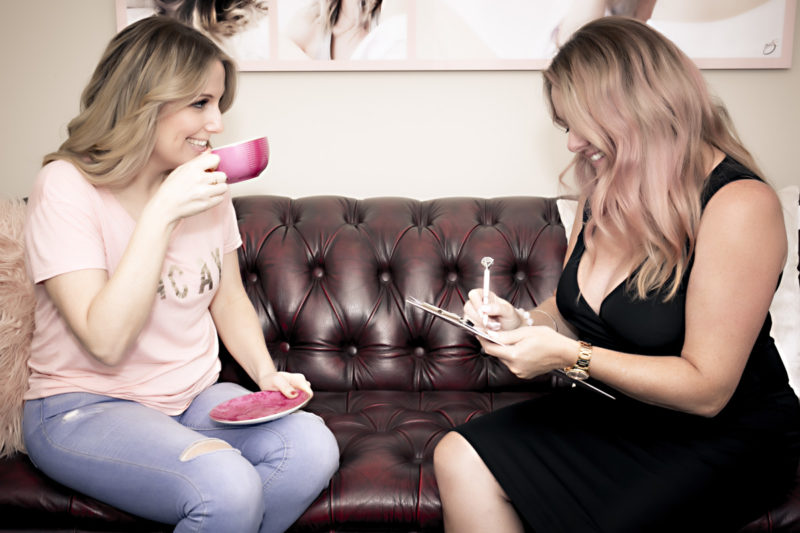 I'm not sure what I want to order yet, can I decide when I see my photos?
Absolutely. After the Boudoir Photography session, you are required to come back to your Design Consultation to choose and discuss product options. It is really hard to know what photos you are going to love until you see them, but once you have seen your options, I will help you decide on what is perfect for you and your space. Have in mind somewhere you would love to see your photo every day as a reminder of how beautiful you are, this may be in your bedroom or even your walk-in robe, what a confidence boost you will get as you get dressed. I can design something specifically for your space so please discuss this with me, even take a photo of your wall. 🙂 I will have a beautiful Slideshow for you to watch with a selection of photos I have chosen as the very best. You will also see a pre-designed Album I like to call the DREAM ALBUM. after we view the pre-design I then encourage you to go through & make sure you love every photo in the album by removing any that are not giving you the "FEELS". Your final choice of photos is completely your decision & I am there to help you make your Dream Album.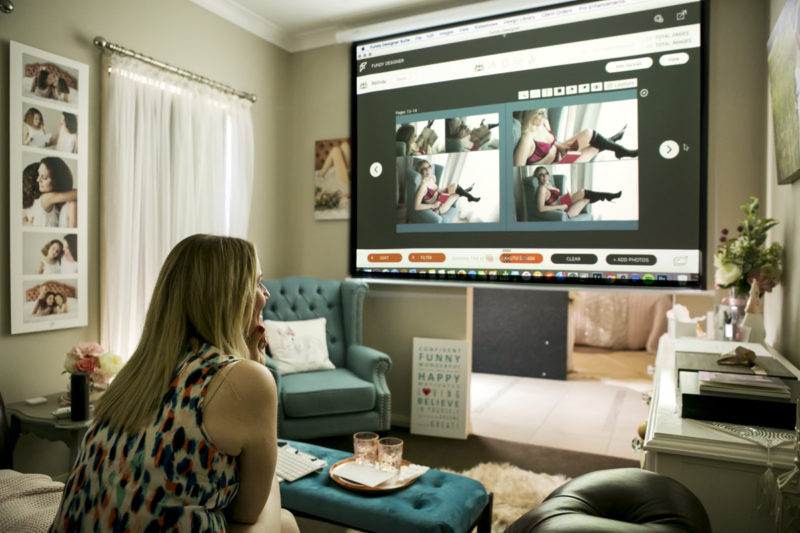 I can't make my shoot date, can I reschedule?
Sometimes things come up and your session date no longer works, so we're happy to make the changes for you. However, if you contact us to reschedule less than 24 Hours before your shoot, you forget about your appointment or you reschedule more than once, your retainer is not transferable. When you sign your contract, we block off those hours to shoot with you, thus turning away people interested in shooting that day. ***You will be asked to pay a reschedule fee of $50 after the 2nd rescheduled date. Rescheduling is sometimes completely out of your control, please reach out to me if you need to.
Where do the Boudoir Photography Sessions take place?
All Boudoir Photography sessions are done (by appointment only) at my home studio in Greenbank. The studio is set up specifically for Boudoir. The main studio has a bed on wheels as well as a variety of different props I can introduce and remove according to your style. The second studio is the consultation room where we make good use of the gorgeous Kensington leather lounge. I have just recently introduced using my loungeroom where there is a more contemporary feel. We also use the Kwila star case. There are certain shoots I will travel for, for example, a car shoot or an outdoor shoot. This is to be discussed at the time of booking as these types of shoots will incur an add-on fee. We also have the option to do the session in a hotel room when I am traveling interstate.
Do you have payment plans?
Another big one for the Top 12 FAQs for Boudoir Photography is finding out about paying for such a luxury experience. Payment Plans are super popular, they allow you to purchase all the photos you love without compromise.  I offer 3 very prepayment options-
Boudie Bank easily allows you to start pre-paying towards your dream boudoir session! NO required set amount. You start depositing amounts directly into a specific account that I have for only Boudie Bank deposits.
 Payright-This one is depending on your financial circumstances. This is very similar to buy now pay later, no interest and you will receive your album as soon as it is ready, usually 6-8 weeks.  This one requires a credit check. For FAQ's  CLICK HERE.
Paysmart, is a layby system & you will receive your photos once paid in full, no credit check required. YOu can make additional payements direct me & I adjust the plan accordingly.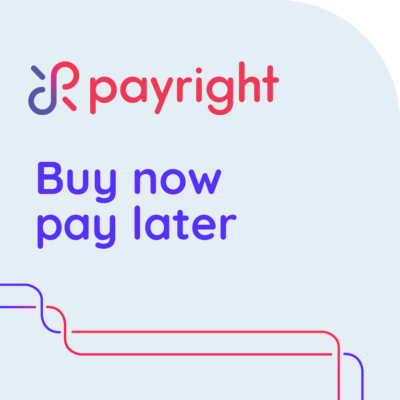 A 10% deposit is needed for Payright sometimes even a 50% deposit, (depending on the requirements specifially to you) this is where having a Boudie Bank account can come in really handy.
A minimum of 10%deposit is required for Paysmart.
For all the info have a look at my Products & Investment page here.
       
What if I arrive early to my Boudoir Photography session?
Unless we've previously discussed it there is no need to arrive early. If you're extremely early, feel free to go & have a coffee & relax up at the local Gloria Jeans which is approximately 8mins away at the Greenbank Shopping center. I will be preparing for your shoot & want everything to be perfect for you when you arrive, so I will be expecting you at the time on your invitation & not more than 10 minutes earlier. Late people are my people lol so don't worry if you are running late. I am not going anywhere & I have blocked out my whole day for you. I want you to arrive as relaxed as you can be & not worried about anything.
PRIVACY POLICY
I understand that the fear that images might end up in the wrong hands can be enough to keep someone from doing a session that they might otherwise enjoy, so privacy is an extremely important aspect of how I conduct my business. I've set up a few safeguards to ensure that your privacy will be protected at all times, and you will have complete control over which images (if any) are released and where they appear. I don't show faces unless permission is given to share photos without restrictions. Furthermore, other than e-mail correspondence between you and me, your full name will never be associated with your photos without your consent. All images that you see on this website are used with permission. Before your Boudoir Photography session, you will fill out a Questionnaire where one of the questions has model release options. After your session, what you choose may change & that's ok, we will discuss which images you grant me permission to use, and how and where I will use them. I will never use an image from your session without your consent. You always have the right to keep all images private. I edited all images in private or use reputable editors that I trust for certain edits. The images on this site are real clients, not models (unless otherwise stated). I have received consent from each woman to post her images. I do not publish any images without the client's written consent. Most clients are excited to share and show off their beautiful images from their Boudoir Photography Session & others may not be in the position to share due to their profession or community commitments. No matter what you decide I will fully respect your decision. If you have any questions about my privacy safeguards, don't hesitate to contact me to discuss your situation! But please keep in mind, that the internet is not fool proof & once on the internet it remains there. Please contact me first if you have any worries.
I hope all of your questions have been answered. If you have any other questions about any of the Top 12 FAQs for Boudoir Photography or any other questions, please shoot me an email- [email protected] I can't wait to hear from you, let's book a phone call if you like. I do like talking to my ladies rather than just emailing & messaging. Talk soon!