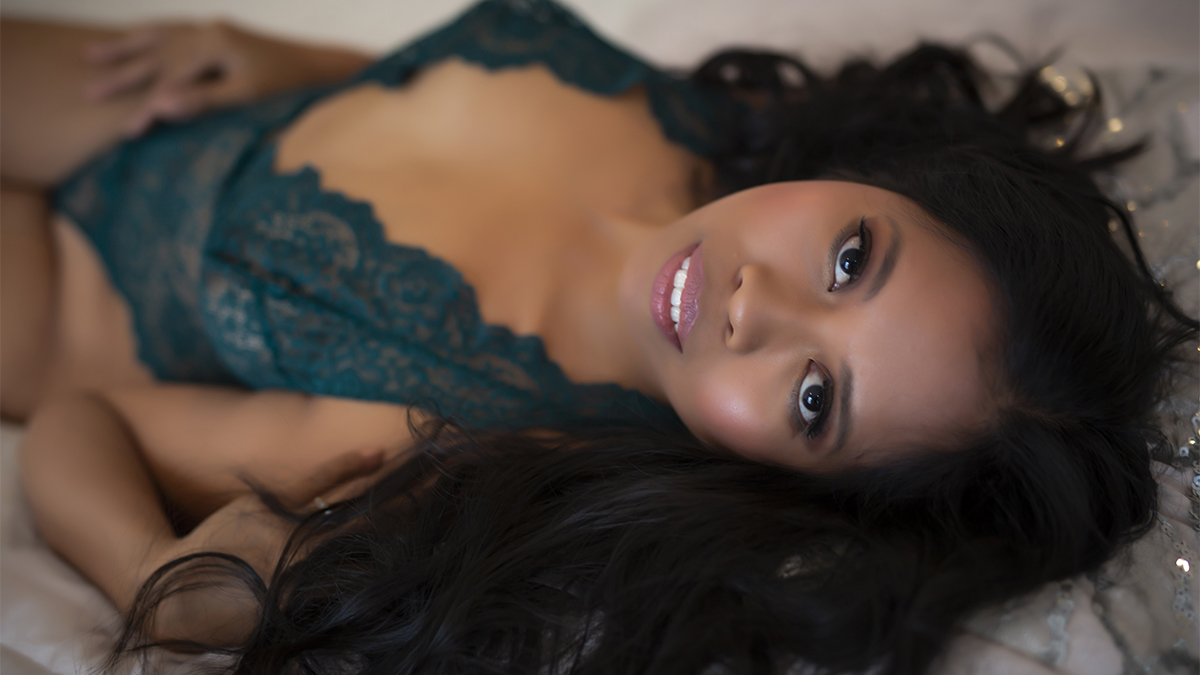 24 Oct

How to choose Lingerie to match your eyes
Matching your Eyes to your Lingerie colour.
Are you worried about what sort of lingerie will suit your eye colour or the tone of your skin for your Boudoir Shoot?
Have you wanted to know what colour actually goes best with your skin tone & even eye colour? We want to make our eye colour pop right? Wearing the right colour can make all the difference. The difference whether or not you have the right colour on can be as simple as when someone simply compliments you on an outfit or they say oh wow you look amazing today, you are glowing. Usually, when a colour compliments you, the whole of you looks great not just the outfit. It will also help if your surroundings suit you also. Have you noticed that when someone with Blue eyes has a peachy or rose gold eyeshadow with a brown smokey eye, it will really make their blue eyes pop, or when they wear blue in their outfit it will also have the same effect. I love seeing green eyes with pinky smokey eye. Have you also noticed how comfortable you feel when you are over someone's house and they are colour coordinated with their home decor, this subliminally makes you feel more relaxed, honestly it is a thing! So when choosing your lingerie for your shoot let's keep some things in mind, what's the Boudoir Studio set up like, what will make my eyes pop, does it suit my skin tone & hair colour. And let's not forget the end result will be your album and artwork, so keep in mind your decor too. If it is hanging in your bedroom what clour do you prefer to be hanging in there. a lot of people go for Black & white to keep things neutral, but if you like colour, keep in mind what you will want to see in there. The colour of the carpet, walls, curtains, bedhead should be taken into account.
Here are some colours that will help you with selecting your new lingerie wardrobe to create those killer looks. reeeooooww!! Let's rock your shoot & your look from now on in.
Everyone can wear black, let's face it, it's definitely a safe go-to. This is a no brainer ladies. so phew, right!
Blue eyes/ pale skin blonde/redheads– stay with pastels & the lighter tones of colours, peach, light pink, cream, rose gold tones, baby blue, sliver/soft grey, try navy instead of black.
Blue eyes/ tanned(been on holiday? Lucky you!) You can be bolder with your colours, electric blue, hot pink, orange, red, baby blue, white, gold.
Green eyes, blonde– Any Pink, lilac, purple, olive green, emerald green, red, gold, white, silver.
Hazel eyes, blonde/brunette– baby pink, earthy tones, purple, emerald green, olive green, gold.
Brown eyes tanned skin blonde or brunette– Think bold red, gold, electric blue, green, teal, orange, yellow, hot pink.
These are just a guide, but it will be a great starting point for you, you can have a bit of fun trying on different colours in the meantime for sure. And of course, if you just love that bloody colour & to be damned with the rules, just do it babe! Own it, flaunt it! If you own it you will rock it! Love Yourself Sick!!! xx
Here are just a few great lingerie shop ideas where previous clients have found their faves.
https://www.honeybirdette.com/
https://www.brasnthings.com/
https://www.citychic.com.au/lingerie
Find Sexy World Browns Plains on Facebook.
https://www.facebook.com/Sexy-World-Browns-Plains-195488180473313/